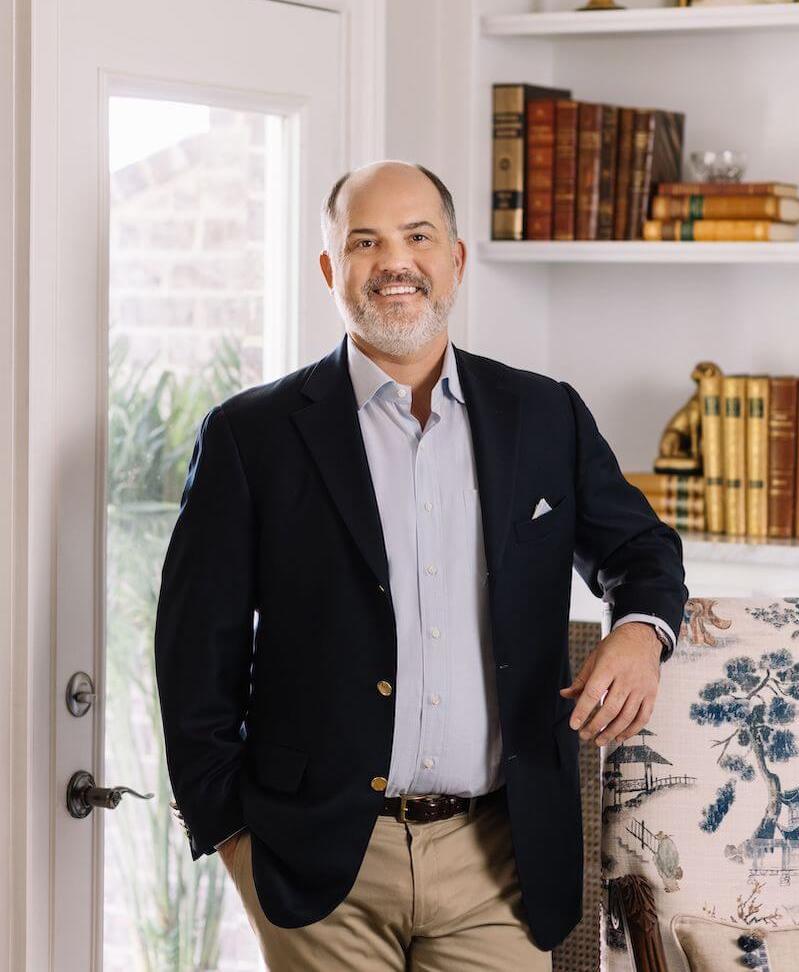 Principal & Chief Architect
Blake is a member of the American Institute of Architects (AIA) and the Institute of Classical Architecture (ICAA), with a Master of Architecture degree from The Georgia Institute of Technology. He is also a licensed Landscape Architect (PLA) and a member of the American Society of Landscape Architects (ASLA), with a Bachelor of Landscape Architecture from the University of Georgia.  In 2011, Blake received the Georgia Trust for Historic Preservation's prestigious Neel Reid prize. 
Professionally trained by prominent residential architect Norman Askins in Atlanta and renowned landscape architects Ben Page and Gavin Duke in Nashville, Blake also completed extensive studies in England of the works of Edwin Lutyens and Gertrude Jekyll.  He has been greatly influenced by other renowned architects specializing in the classical style, including Neel Reid, Philip Shutze and Ivey and Crook.  Blake's design style reflects his expertise in classical and traditional architecture and design philosophies and how they can be modernized to bring fresh perspective and greater function for today's home and garden designs.
"The concept of home has always been incredibly important and greatly influences my work, We work very closely with our clients to ensure that their homes reflect their unique needs, not simply in function or design aesthetic, but also in the emotions they evoke."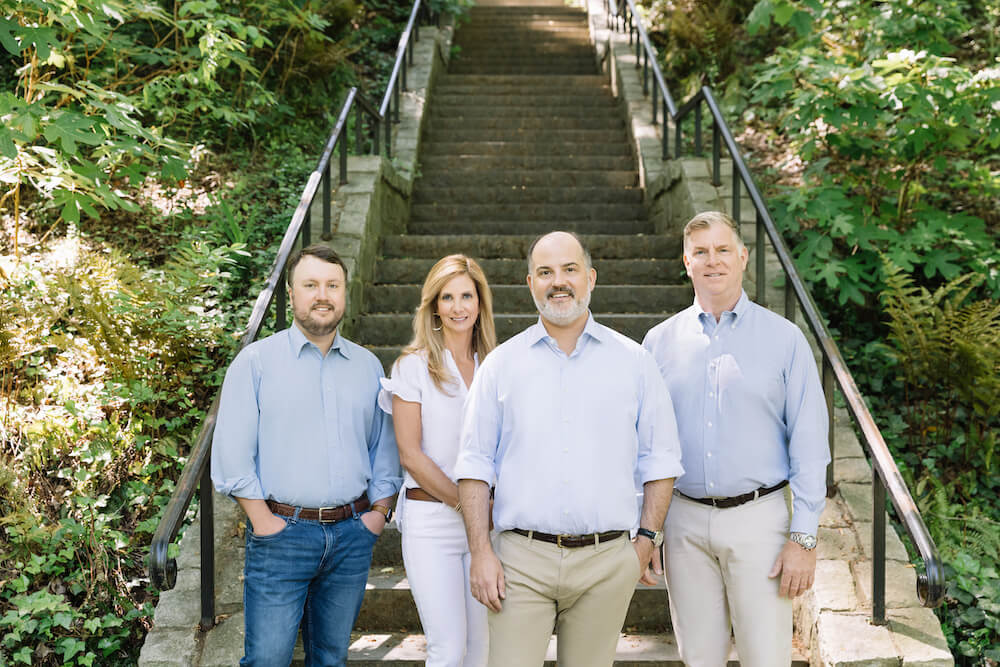 T. Blake Segars Architecture associates. Pictured left to right: Will Gravlee, Sherry Fitch, Blake Segars & Byron Pelt
A Fresh Perspective on Traditional Philosophies
Blake's designs reflect his professional training, extensive travel and studies, and his love for elegant homes with traditional design elements and quality craftsmanship. With a focus on family and lifestyle in his home designs, Blake's work is rooted in classical traditions, with considerations for today's lifestyles and modern comforts.