We were so proud to be featured in the July edition of Atlanta Homes & Lifestyles.
The piece showcased a wonderful project we worked on with my long-time friend and amazing interior designer, Helen Davis Hanavich of Helen Davis Interior Design.
For me, this project really represents a key philosophy in my work: respecting the traditions of the original home, while enhancing it with contemporary luxury, comfort and practicality. A crucial aspect of my architectural philosophy is bridging the gap between the past and the present. I aim to honor the neighborhood's character, respect the original architecture, and seamlessly integrate my designs with the architectural legacy preceding me.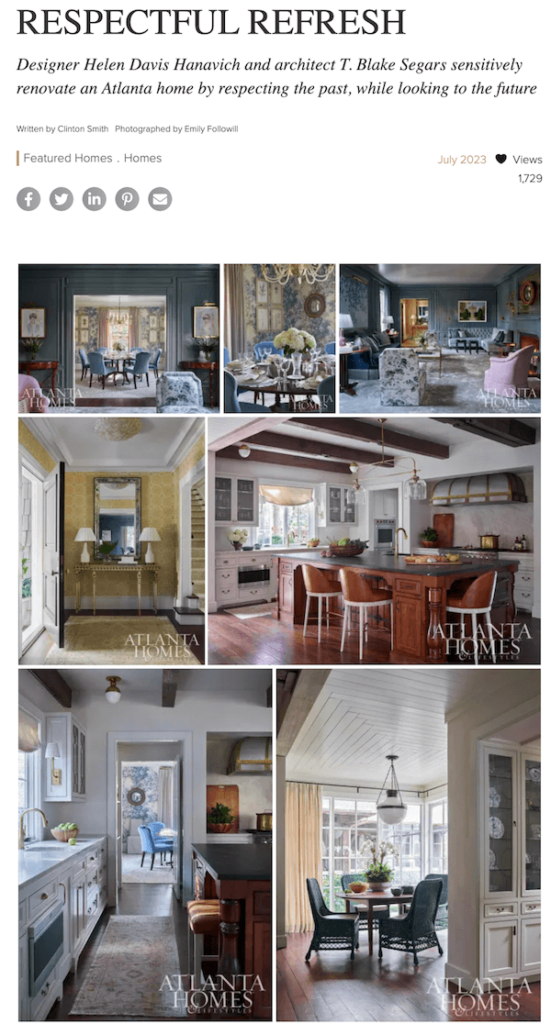 Helen did an exceptional job of choosing colors and fabrics that both fit in with the feel of the home, but introduced an element of fun also. From the plush rug in the living space, to the Stargaze ceiling covering in the playroom, the end result is both elegant and comforting.
I look forward to sharing more about our architecture projects in Atlanta, GA and Santa Rosa Beach, FL. You can read the full article from Atlanta Homes & Lifestyles magazine here.